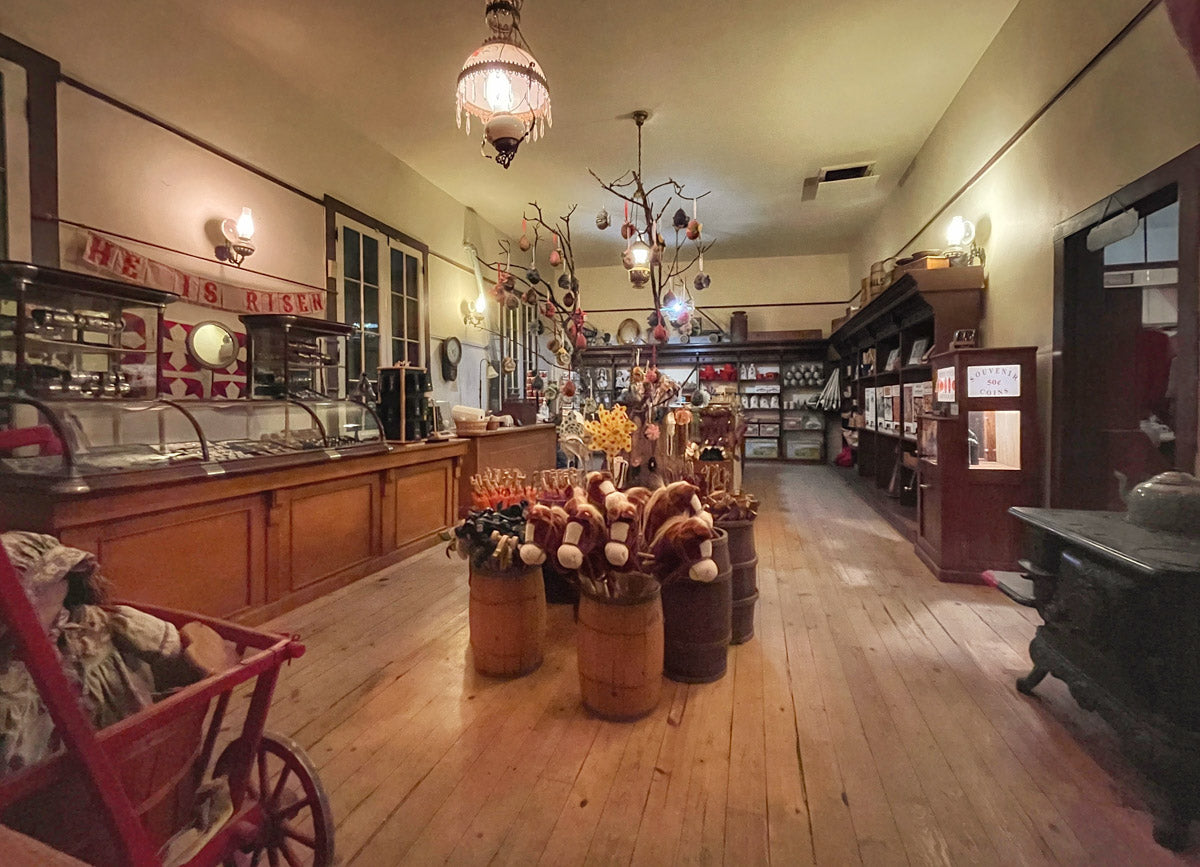 Towle & Leavitt is a California State Parks concession located in Columbia State Historic Park and offers a unique shopping experience for merchandise that one might find available during the peak of the California Gold Rush period between 1850-1870. Entering the original brick store built in 1854 is like stepping back in time with storekeepers dressed in period attire, hardwood floors creaking beneath your feet, the warm glow of original lighting fixtures, and friendly hospitality and impeccable service of a bygone era. You'll enjoy exploring a wide variety of toys, jewelry, home goods, gifts, and souvernirs. We have something for every age and budget.

Afterward, be sure to take a ride on the stagecoach, but secure your valuables as there have been reports of outlaws on the old stage road. Try your luck panning for gold. Appeal to your creative side by making some candles. Stop in at the blacksmith shop to see a working forge and pick up your lucky horseshoe. Satisfy your sweet tooth with homemade fudge or ice cream at the candy shops. Explore the museum and interpretive displays throughout the park that tell the story of Columbia's rich gold mining history, or take a guided tour with a knowledgeable docent. Don't miss the unique shops around town, and then satisfy your appetite with several delicious dining choices. There's plenty to see and do in Columbia State Historic Park, and we look forward to welcoming you soon!
Address

22750 Main Street

Columbia, CA 95310

(209) 532-7306

Hours

Open everyday from 10am - 5pm.